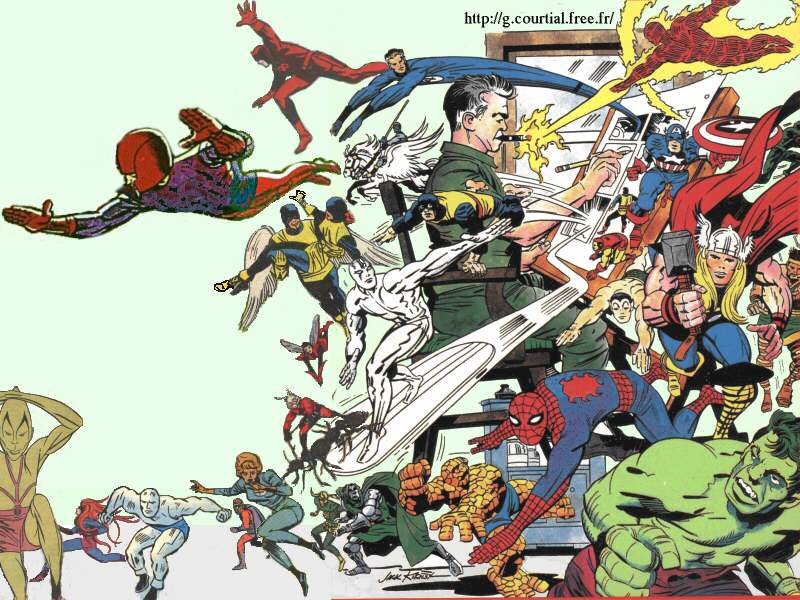 World War Hulk: X-Men is a three-issue mini-series published by Marvel comics. It ties in with the World War Hulk story arc and concerns Professor Xavier's role in the Illuminati and the Hulk's exile into space. Xavier was absent when the Illuminati decided to send the Hulk away and so the Hulk comes to the X-Mansion seeking to be enlightened by Xavier on what he would have decided had he been present. On a side note, this part of the World War Hulk storyline took place before, during, and after Endangered Species.

Jack Kirby (1917 - 1994) is known to historians and most comic creators as the most influential and recognizable artist in American comic book art in the 20th century. He is the co-creator of many enduring characters such as the Fantastic Four, the X-Men, Hulk, and Captain America and dozens more going back since the beginning of the medium. Everyone has seen this style of comic art as it is synonymous with that era.

His art was dynamic and had the ability to provide an epic experience to comics with his art threatening to fly out of the page. He gave life to characters showing tension and energy.
His run at Marvel Comics in the '50s and '60s made him legendary and changed the way of storytelling and style of motion - the results of this influence is seen in comics today. The best way to get to know about Kirby the King is by reading his stories. Look him up! Marvel has a few books in Visionairies line featuring Jack Kirby.