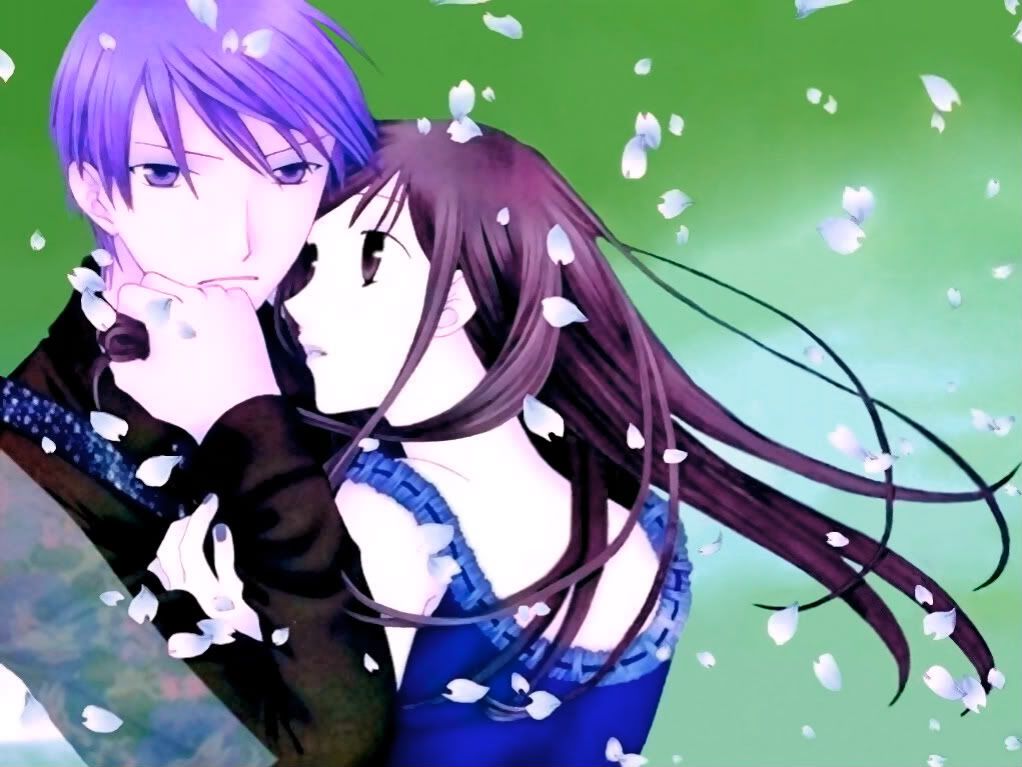 Fruits Basket, sometimes abbreviated Furuba, is a shōjo manga series by Natsuki Takaya. It was serialized in the semi-monthly Japanese magazine Hana to Yume, published by Hakusensha, from 1999 to 2006. The series was also adapted into a 26-episode anime series, directed by Akitaro Daichi. The series tells the story of Tohru Honda, an orphan girl who, after meeting Yuki, Kyo, and Shigure Sohma, learns that thirteen members of the Sohma family are possessed by the animals of the Chinese zodiac and are cursed to turn into their animal forms if they are embraced by anyone of the opposite sex. Though at least by the anime it's more of just torso to torso touch that activates it.

The word "Fruits" in the title is always plural; the spelling originates from the transcription of the English word "fruit" into Japanese, where because there is no "tu" sound, "tsu" is used instead. The title comes from the name of a popular game played in Japanese elementary schools, which is alluded to in the series. The 136 chapters of Fruits Basket were originally serialized in Japan by Hakusensha in Hana to Yume from January 1999 to November 2006. These were collected in 23 tankōbon volumes, with the final volume published in Japan on March 19, 2007.

The series is licensed in English in North America and the United Kingdom by Tokyopop and in Singapore by Chuang Yi. The Singapore edition is licensed to be imported to Australia and New Zealand by Madman Entertainment. All 23 English-language volumes have been released in North America and Singapore. In addition, Tokyopop released a box set containing the first four volumes in October 2007, and started re-releasing earlier volumes in "Ultimate Editions" combining two sequential volumes in a single larger hard-cover volume with new cover art. The first Ultimate Edition release met with mixed reviews, however, because they exactly reproduce the first two volumes without correcting changed page numbers or prior errors. As of June 2008, four Ultimate Editions have been released, covering the first eight volumes of the series.

Chuang Yi also publishes in Singapore a Simplified Chinese edition as well as English. In Europe, Fruits Basket is licensed in French by Delcourt, in Spanish by Norma Editorial, in Italian by Dynit, in Dutch by Glénat, in German and Swedish by Carlsen Comics, in Finnish by Sangatsu Manga, and in Polish by Japonica Polonica Fantastica. In Latin America, Editorial Vid has released the complete series in Mexico in Spanish, and Editora JBC began releasing a Portuguese translation in Brazil in April 2005.