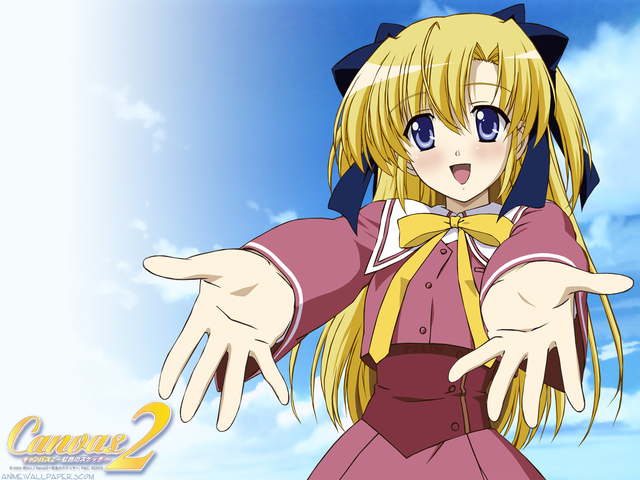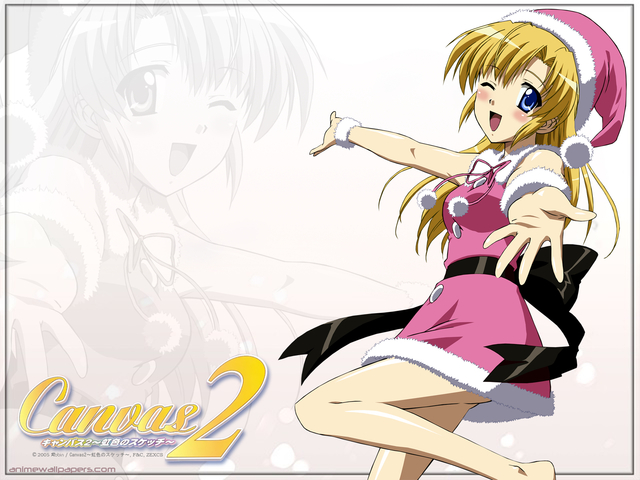 Also known as just Canvas 2, is a dating sim by F&C FC01 with a 24-episode romance anime produced by Kadokawa Shoten based on the game, along with a manga series of the same name. The series focuses on the lives of some students and teachers at Nadesico Academy both at school and their private lives. The main character of the series is Kamikura Hiroki, who lives with his younger cousin Elis. Hiroki is training to become a full-fledged art teacher while also trying to take care of Elis. When his childhood friend Kiri starts working at the school, drama begins to flare as he has to juggle his work, private life, and the feelings for these two important girls.

Alternative Titles:
Canvas2 ~Rainbow Coloured Sketch~
Canvas2 (Chinese (Taiwan))
Canvas2 ~ (Japanese)
Genres: Comedy Drama Romance Slice Of Life
Episodes: 24 Episodes
Status: Finished
Airing Date: Oct 02, 2005
Kamikura Hiroki is an art student at the local school Nadesico Achedemy (High School and colledge level) that tends to be an arts teacher in the future. He is also the advisor to the high school arts society where his cousin, Housen Ellse attends. While Ellse is a painter like Hiroki, Hiroki seems to have given up on his dreams and no longer paints. There appears to be some mysterious trauma in the past for both of them that have changed them. Meanwhile, the high school hires a new PE teacher, Kikyo Kiri. On the first day, she bumps into Hiroki and is stunned. Here is the boy she confessed to and he refused her.