We all need shelter; it's a rule of nature. We human's have homes, animals have habitats, and in Sifaka World you can get the best of both with user homes for your animal avatars!

Our user homes started with the idea of a basic hut, with a wood floor and straw roof, that players could customize to their own liking with various furniture items. Below is my initial sketch of the empty hut.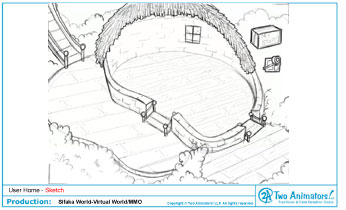 As you can see, the inside of the user home got enlarged from the initial sketch to the color mock (below). We needed to make sure these huts had ample space inside for players to decorate and move their avatar around.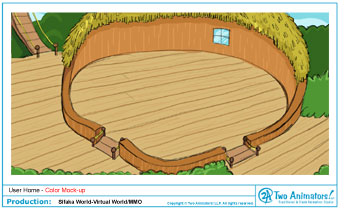 Below is the final base hut built in Flash. Now we're ready to start decorating…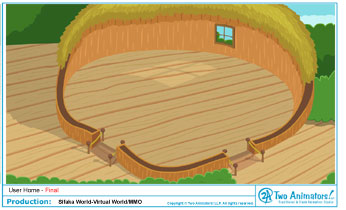 Players can earn points to buy furniture and other fun objects for their homes by playing the various games on the site. Another exciting option of these homes is you can even invite your friends over. Just think how jealous they'll be when they see your big screen TV! Below are a few screen shots of how we decorated our user home. In the second image you can even see the grid we had to adhere to when designing the user home and furniture items for game play.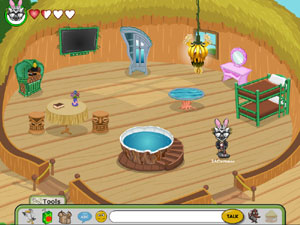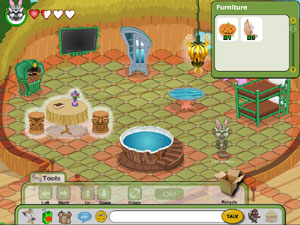 Decorating and furniture buying is a fun thing to do -- at least until you see the price tag! I'm still saving up to get a hot tube in my own user home. ;)
Copyright © Sifaka Productions, LLC